Printers and Rimage Duplicators...
Donít need 1000 CDís or DVDís and want them at a low cost.
This is where we can help, we specialize in short run duplication.
Our pricing is on the average 10 to 15% lower than our local competition with the same quality or better. We guarantee all our work. Need a quote or have any questions concerning your duplication needs. Please give us a call
477-0399 local or toll free 866 477-0399.
*Black Thermal Transfer Text On Silver CD's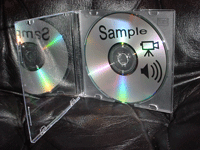 *Includes Slimline clear tray Jewel Cases
*100 CD's $134.95
*50 CD's $79.95
*25 CD's $44.95
*10 CD's $24.95

We Now offer

DVD Duplication and Printing.

*Full Color printing direct on DVD Face
*Rimage Everest Full Colour Thermal Printing
*100 DVD's $259.95
*50 DVD's $139.95
*25 DVD's $74.95
Includes slimline case, Full size DVD cases are available

*Black Thermal Transfer Text On Silver DVD's
*100 DVD's $179.95
*50 DVD's $99.95
*25 DVD's $54.95
Includes slimline cases, Full size DVD cases are available

We can supply industry Standard UPC Barcodes, we are a GS 1 member so you know your barcodes will work. Give your project the professional look.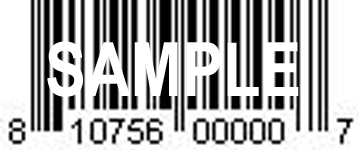 * CD Transfer $19.95 --- Direct from DAT, Cass, 78 or LP

*We transfer reel to reel tapes to CD, starting at $19.95

*Transfer Alesis ADAT files to CD or DVD, $40.00 per hour + supplies

*DVD Transfer

$19.95 Special
Transfer VHS, Beta, Hi 8 (8mm Cassette) and Digital 8 Video Cassette to DVD

*Direct from CD master, * some conditions may apply

*CD insert printing available, Shrink-Wrapping available. Please email for quote

Mastering and Audio Restoration (computerized digital editing) is $50.00 per SONG.



*Graphic Designing Available, Insert Panel layouts, CD and DVD Face design $40.00 per hour.

* some conditions may apply

Some of our clients include: CBC, East Coast Music Awards, Dalhousie University, M5 Marketing, Credit Union, CBDC, Halifax School Board, Bedford Academy, The Head Shoppe, Halifax Plugged - In Series, Eddy's Basement, The Blue Monday Band, Barnacle, George Longard, Tex Emery, Lloyd MacHardy, Anderson Conrad, Smack Dab, Shameless, The Persuaders, Pizza Delight, Malcolm Munroe Memorial Junior High, Kwik Kopy Truro, Andrew Newton, Kwik Kopy Halifax, Jan Devine, Spin, Rashana, The Saunders Brothers, Scribbler, Demiurgus, Devin D, Drew Rogers, Cusack Elementary School, Harvey Miller, Eric Gale, Melanie Ross, Greg King, BooWoo Productions, Michael Ross, Bernie Doucette, Nic Swales, Charlotte Rogers, Wade Hillier, Kiers Marketing Group, The Cove Banned, Mike Ross, Nova Scotia Tourism, Age Of Daze, Atlantic View Elementary School, IWK Hospital, Halifax Regional Municipality, Devin D, The Peter Parkers, Ana Vido, Colin MacRae, Legions Of Chaos, Eric Young, Halifax Plugged - In VII, Tom Keeping, Brad Reid, Blood Royal, Elton Adams, The Colonial Quarrels, Superbob Records, John Chiasson, Pilot Light Productions, Meredith McCulloch, Halifax Plugged - In VIII, ABC's Of Cape Breton, Wendy A Stewart, Mason Chapman, Dave Skinner, Southdale North Woodside School, Dustin Clarke, Morris Code and The Signal, Jack Thomas Bond, Halifax Plugged - In 9, Dutch Robinson, Crystal Taylor, Mira Road Elementary School, Noise Hounds, Carol Hoeg, Redstar, Nova Scotia Department of Health, Carry The Lost, Halifax Plugged - In 10, Ted Germain, Bill Dawe ...and many more...


*All our work is guaranteed*

*Contact for details

We print on CD's and DVD's using RIMAGE EVEREST

Full colour Thermal Imaging

Water Proof Scratch Resistant Surface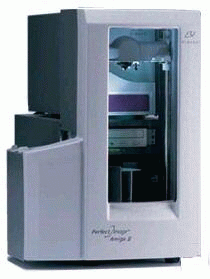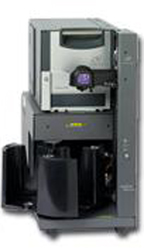 CD Display Plaques
ON BACK ORDER....
*CD not included