Recording studio
Mastering & Mixing Facility
CD and DVD Duplication
"M O R E T H A N J U S T ANOTHER S T U D I O"
2014 East Coast Music Awards Nominee
Studio Of The Year
Celebrating 30 Years In Business
If you haven't heard us lately, you haven't heard us at all
We do it all at one location
In Halifax NS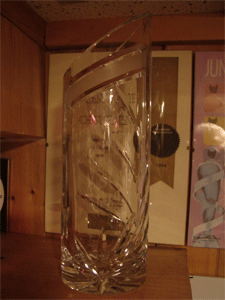 Music Nova Scotia Award
Audio Recorded at Denmark Productions By Dennis Field on our in house DW Drum Kit
2012 East Coast Music Awards Nominee
Audio Professional Of The Year
Denmark Productions Recording Studio
2011 East Coast Music Awards Nominee
Studio Engineer Of The Year
Dennis Field
2010 MUSIC NOVA SCOTIA AWARD NOMINEE
Corporate Sponsor of the Year
Denmark Productions
Technician of the Year
Dennis Field
2010 East Coast Music Awards Nominee
Studio Of The Year
8th Consecutive Year
Denmark Productions
Studio Engineer Of The Year
Dennis Field
2009 MUSIC NOVA SCOTIA AWARD NOMINEE
Technician of the Year
Dennis Field
Studio Engineer of the Year
Dennis Field
Recording Studio of the Year
Denmark Productions
Production Company of the Year
Denmark Productions
Corporate Sponsor of the Year
Denmark Productions

2009 East Coast Music Awards Nominee
Studio Of The Year
7th Consecutive Year
Denmark Productions
Studio Engineer Of The Year
Dennis Field
Live Sound Technician Of The Year
Dennis Field
2008 MUSIC NOVA SCOTIA AWARD NOMINEE
Production Company Of The Year
Denmark Productions Recording Studio
Corporate Sponsor Of The Year
Denmark Productions Recording Studio
2008 East Coast Music Award Nominee
6th Consecutive Year
S t u d i o O f T h e Y e a r
Denmark Productions Recording Studio
2007 MUSIC NOVA SCOTIA AWARD NOMINEE
Producer Of The Year
Dennis Field
Technician Of The Year
Dennis Field
Sponsor Of The Year
Denmark Productions Recording Studio
2007 East Coast Music Award Nominee
Studio Of The Year
Denmark Productions
2006 Music Nova Scotia Award Nominee
Producer Of The Year
Dennis Field
Studio Engineer Of The Year
Dennis Field
Recording Studio Of The Year
Denmark Productions Recording Studio
2006 ECMA Music Award Nominee
Studio Of The Year
Denmark Productions
Technician / Engineer Of The Year
Dennis Field
2005 MIANS Music Award Nominee
Technician Of The Year
Dennis Field
Studio Engineer Of The Year
Dennis Field
2005 ECMA Music Award Nominee
Studio Of The Year
Denmark Productions
Technician/Engineer Of The Year
Dennis Field
We are proud to announce that Dennis Field
Has Won
2004 MIANS Music Award
Technician Of The Year
2004 MIANS Music Award Nominee
Technician of The Year 2004
Dennis Field
Studio Engineer Of The Year 2004
Dennis Field
Producer of The Year 2004
Dennis Field
Recording Studio Of The Year 2004
Denmark Productions
2004 ECMA Music Award Nominee
Studio Of The Year
Denmark Productions
Engineer/Technician Of The Year
Dennis Field
2003 MIANS Nova Scotia Music Awards Nominee
Producer of the Year
Dennis Field
2003 ECMA Music Award Nominee
Studio Of The Year
Denmark Productions
2002 MIANS Music Awards Nominee
Recording Studio of the Year
Denmark Productions
Record Producer of the Year
Dennis Field
Engineer of the Year
Dennis Field
CDR starting as low as $0.75 each

Professional Audio since 1988 "Owned and operated by engineer/producer Dennis Field Featured on Much Music News, Going Coastal, Global Noon, Live at Five and CTV. Q104, CKBW, 89.9 Hal Fm. Judge at the 2007, 2008, 2009, 2010 ECMA Awards. Judge at the 2000, 2003, 2005, 2006 2007 and 2008 Juno awards"
In business since 1988, Denmark Productions provides a professional, clean and modern facility for the recording musician and for the commercial audio market. Located in Halifax Nova Scotia Canada, Denmark Productions can provide all the modern audio services for the music and film community. Whether it's recording, mixing and mastering full length CD's to helping home recording enthusiast, record live drums or mix and master their homemade gems. We make the process affordable and best of all productive and fun and staying within your budget.

Utilizing digital, analog and computer technology (Mac and PC) as well as years of experience Denmark Productions ensures the quality of sound that you expect and deserve while maintaining a relaxed and comfortable atmosphere. The House engineer is award winning Technician/Engineer Dennis Field who is versatile in all aspects of the recording process and also a musician himself. Dennis is also well known for his Producer skills, which he delivers with patience and dedication
. You will not have a student engineer working on your project.

Denmark Productions is one of the best-equipped studios on the eastcoast; check out our long list of studio equipment and also our in house studio instruments at
http://www.denmarkproductions.com/equipment.html which can be used at no additional charge. We believe in getting the sound at the source and not trying to fix it in the mix.
All our instruments are well maintained and ready for you to create that perfect tone.
We are dedicated to you and your project ensuring that you enjoy the recording process without breaking your budget. Denmark Productions has the latest equipment and experience to deliver the best possible product. D.M.P is a one-stop studio; your project can start with pre production and end with the final release party. We will see you through the entire procedure.
Thank you for visiting our site, please have a look around...

AVID Pro Tools 10 HD3 System
192 Tracks

Full compliment of Plug-ins
Mac Pro Computer
Also Available

8 Track Digital (ADAT) 24 Bit
24 Bit DAT or CD Masters
Full Automated Mixing
Hard Disk editing

CD Duplication Check out our new pricing

Mastering - A must before you release your masterpiece

Voice Overs - for film, TV or Web
Audio Restoration - Bring old 78 records, Albums or Cassettes back to life
Transferring DAT, Sony MD, album or cass to CD - Preserve those old treasures

Transferring Alesis 16 Bit adats to DVD for editing in your favourite DAW

Graphics Design - CD inserts
Transfer LP or Cassette to CD $40.00
Tracked at Denmark:
Breather, edgy, DaltonChurchill, David James, Brand New Day, Short Notice, Todd Harrie, Jon Matheson, Alex Matheson, Dave Langguth, Mothers Cry, Time Machine, Louis Leroux, Deep, Forever Journey, The Hop, Eric Fresia, Bill Dawe, Holly's Crash, Vince Morash, David Stone, Kevin MacDonald, Paula Danyluk, Dry Leaf, Beth MacPherson, Fathom, Shawn Birt & Shameless, Noel Knockwood, Tinker's Damn, Rubber Soul, Ryan Roberts, Kristina Trites, Jim & Bonnie Sharpe, Bill Gay, Devora, Rome Plows, Aaron Hartling, Pedestrian, Marc Patrone, Syncamores, Volunteer Resource Centre, Julian West, Kaico Green, Swifter, Innis Mack, Tim Henneberry, Godiva's Ride, Human, The Persuaders, Crooked North, Art MacAulay, Mantra, Hadrian Seven, What Comes After Short, Bovinyl, Crackerjack, Last Kall, Celtic Fair, King Benny, Blue Sundays, Fluid, Max Fiasco, Redstar Films, Andrew Newton, Barnacle, Smack Dab, The Slaunwhites, Johnny Renegade, Mind Scatter, Raymond Slade, The Sasquatch Family Band, The Jimmy Swift Band, Melting Penguin, Impavid, Soundproof, Swell, Melanie Cameron, Meaghan Smith, Black Tickle, The Blue Monday Band, Andrea Cosman-Comeau, Hightower, Side Project, Nomad Tribe, Isolated, Stolen, Shift, Brian Campbell, Dave Albright Trio, Fortune's Hand, Mandy Lyons, Dave Hanlin, Exit 195, Joint Highway Project, Tyler Keys, Jack Minor, Anderson Conrad, Karen Myatt, Time Child, Jack Rabbit, Lisa Gaudet, Scott Livingston, Note To Self, Eric Hardimen, Strong Hollow, Nadira, Kate Proctor, Joe Campbell, 1 Lady Driver, The Porcelain Gods, George Antoniak, Arlene Dalton, 1961, Eddy's Basement, Jeremy Deschenes, Driven, The Brew, Daybue, Adventus Inc, Bodies on Loan, 2 Step, David Francis, SoundLounge, The Fantods, Katie Crews, Grant Hazell, Ted Germain, Nomadic Sasquatch Records, John Whynot, Blair Abbass, Austin Janega, 50/50 Half and Half, The Chronicles, Obscura, Frank Henley, Richard Charlton, Inversions, Jean Hanlon, Halifax School Board, Mesa Music Company, Zane Zalis, M-5 Marketing, The Elliott's, Sketch Cab, Rebecca Pethes, Nidge, Carpe Diem, Dan Blackburn, Julie North, Dissidence, Feather Plane, No Pain No Game, Katey Day, Paul White, Jagged, Hurt The Lion, Risyn, Somacorp, Studebaker Pie, W.C., 100 Proof Crime, Alan Muise, DNA, Rich Tason, Phil Potvin, Nye Sullivan, Murda Squad, Lethal Injection, Anom, Bruce Mills, Gypsy, David Blackmore
, D-Kronic, Deaven Ave, Use To Be Alright, THE ICARUS AGENDA, Cold Wax, Bernie Doucette, New Vinyl, Stillwater, Indecency Exposed, Tom Daniels, East Coast Video Productions, William Usher, Ian Stewart, Alexander Doyle, Bedford Academy, Andy Cotter, Debbie Diamond, Mayzel, Brad Casey, The 101s, Devin D, Menina, Mike Sampson, Nathan George, Joshua Vautour (Maritime Idol) Forty Night Walk, Steve Klein, E.M. POWER LAW, Starvin Mutts, Dawn Coburn, Audio Authority, John Burke, The Saunders Brothers, Roger Howse, Jon Lee, Model Citizens, Rob Crewe, Drew Rogers, Phil Kazmaier, Nic Swales, Raymond Leonard, SlyTone, Carole St John, Demiurgus, Skullet, "Double A" aka 2A's, T.PrOv, BassZ, Morning Station, C Thru, Optio Publishing, Richard Rachals, Paul Sullivan
, Dan McKinnon, Joe Breen, Dirty B, Cindy Church, Michael Ross, Burning Moon, Ana Vidovic, Keith Tobin, Absolute Color, Kim Murray, Terry Mosher, Mike Mosher, John Spearns, Evangelos Caffatos, Eilidh Campbell, Paul Buchanan, Jim Smith, Nicolas Michaud, Legions Of Chaos, Perry Chapman, Matthew Mason, Fred Barnes, Tim Mason, Jahmal Wellington, Katie Comuzzi, Heemin Choi, Sean Butler, Jessie Healy, Mainstreet Exit, Angela Matheson - Coutu, Without Armour, Splitting Stone, Adaptation, James Shaw, Atlantic View Elementary School, Glenn Gordon, IWK Hospital, Constantly Misjudged, Elton Adams, Subject To Change, Absolute North Design Group, Eric Young, Cassie MacDonald and Under The Parade, Anna Crosby, Shattered Image, Patrick Blackie, Maybe Sunday, Dean Perry, Union 24
, Crystal Taylor, Brad Reid, Bill Gerrier, Wild Thrust, Feel Gone Broke, Golar, Brandon Tyron, Thibault, Aztec, Will Hansen, Matthew Pickup, Julian L'Enfant, State Of Konfuzion, There Is A Wolf In My Time Machine, SynisthesiA, Promised Maybes, LevyStep, Susan Feltmate, Deadwater, Melissa Evans, Eric Saulnier, Ryan Cleveland, From The Heart, Nautel, Elaine Sarty, Wendy A Stewart, The Geezers, Devils Elbow, Bob Ardern, Studebaker Pie, Vapid, Luke Watters (Maritime Idol), Fifth O' Whiskey, The Movement's, Biggy, Hugonaut, Bust A Move, The Spinning Heads, 30 Minutes To Maitland, Metalheart, Sunset Strip, Morgan Banfield, Brite - Vu, 7 Mile Stare, Ross Kennedy, Cody Roberts, 460 Kustom, Paranoize, Halifax Plugged - in 9, Heavenly Blues, Da Rock, Redstar, Gregory Hines, Brad Armitage, Lachesis, Trial By Wire, Ocea Miller, Dan Bevin, Already Casual, Andrew Claremont
, Epelectric, Calvin Bowles, Bat Palace, Aerodyne, Medusah, The Regal Beagle Band, No Tomorrow, Invictive, Stephanie Anderson, Splynter, Civil Condition, Peter Arsenault, Release The Plague, Forward Unto Dawn, Last Addiction, Kerry Martin, Poplar Street, The Hello John Project, I = Win, Mark Graves, From Ashes, Enemy Designed, Shatter The Sunrise, Andrew Tremaine, Tyler Burns, Neil Doleman, Makayla Lynn, A Call For Submission, Ashley George, Brandon Davis, Change For 5, Hal Bruce, Angela Riley, The Geezers, Mack Yeaton, Rasquatch, Craig Peacock, Six Figures, Mike Barnaby, White Knuckle Therapy, Groove Hounds, Ambush Inc, Christine Nicole Campbell, Ced Marty Dave, Antique Tunes, Larry Rankin, Norman Mitchell, Chris Gill, Jon Fredericks, The Wayback Brothers, Eddie Jones, RapName, Lily Lilt, Lisa Richard, Dogs Of Sun, JD Clarke, Gord MacDonald ..
. PUT YOUR NAME NEXT...
Why People/Artist/Bands and Companies come to Denmark Productions and Denmark Duplication Services
"For the last ten years, I have been one half of a songwriting duo. As with most long-term creative relationships, a specific and nuanced internal language was formed that allowed us, not only to communicate ideas without fully voicing them, but for one of us to understand the other's creative thoughts before they, themselves, could see them clearly.

When it came time to commit our material to an album, we approached Dennis at Denmark Productions to produce our band's record. With an ever-growing arsenal of the latest equipment, a long list of industry accolades and a passion for the local rock community, he had powerhouse credentials that, on paper, made him the logical choice.

However, Dennis' unparalleled value was in his willingness to respect and quickly learn the intimate, enigmatic language of any songwriting team that came through his door. His ability to fluently integrate into our creative process made studio sessions effortless, efficient and exciting. With a combination 'hands-on/hands-off' approach, Dennis was capable of providing no-holds-barred criticism and candid expert advice, while also giving us the space we needed to experiment and explore our creativity. This adaptability made our Denmark Productions experience unforgettable, as Dennis ensured that our artistic vision would not be lost in translation."

Dave Rideout, Trial By Wire, 2012
As a parent of a young, aspiring musician, I can attest to how important it is that our beloved sons and daughters are in the hands and company of the most ethical of music industry professionals. Dennis Field is a trusted teacher, mentor and coach to the musicians who enter the Denmark Productions recording studio. It has been my experience that Dennis is devoted to empowering these young people as he encourages them to explore the opportunities beyond their individual comfort zones, within a safe and nurturing environment. It is about the music and the musicians but as a parent, the peace of mind I feel when my daughter is in the company of Dennis Field, is invaluable.
Nancy Anderson
Have an open heart & an open mind when you work with this man.. It will change your life.. You will be thankful and you will learn from a guy who's been where YOU and I are currently.. Denmark Productions ..a place I call home.. Dennis Field, someone I call friend! Thanks for everything Dennis. Can't express it enough :)
Chris Ricketson
7 MiLE STARE

"Dennis Field and Denmark Productions were highly recommend to us as a
top-notch recording and production facility. We were, however,
overwhelmed with the level of professionalism, expertise and quality that
is Dennis's trademark. He took our community-based project to a level
that surpassed all of our expectations; the response to our finished
product has been excellent.
Dennis gently guided us throughout each stage of the recording process,
allowing us to stay true to our music, and bringing out the best in us as
musicians. Most importantly, he imparted his knowledge, experience and
wisdom in such a way that he is more than our producer, technician and
engineer - we all consider him our friend."

Susan Feltmate
"From The Heart"
Denmark Productions has been doing all my DVD reproduction for several years now. The quality of the work is outstanding and the efficiency of the turnaround is quite remarkable. And whenever I have a question for Dennis, he is always there...he always answers the phone...I'm not sure when he sleeps!
I would recommend Denmark, and have, to anyone looking for a top notch facility.
Halifax NS
I recently completed my second CD recording with Dennis. Although I now live in another province, I chose to return to Denmark Productions as I really appreciated Dennis' honesty about the sound, his attention to detail, and his detailed knowledge of the technology. He works hard to keep himself up to date with new software and hardware. I very much appreciated his willingness to work with me to create some different sounds. I am very proud of the product we created and look forward to my next CD recording!
Wendy A Stewart
"Dennis Field was recommended to me as experienced, professional, honest and knowledgeable and within minutes of our first consultation I knew that I wanted to work with him. With his refreshing ideas and expertise, he is helping me take my music to the next level. He believes in his clients, treats them with respect and is also available to answer their questions and pass on advice. I am looking forward to my continued collaboration with Dennis and Denmark Productions."
Julian L'Enfant
It was definitely something new and exciting for ME and it was electric to see the guys, who've been in a studio, have the same reaction! If I may put a little "shine on your hood" ..we couldn't have asked for a better time or a better person to work with! We are ALL very happy with these songs and can't wait to see you for the next ones ;)

Cheers!

7 MiLE STARE
Chris, Rick, Donnie, Mike & Darren
It was a pleasure to work with Dennis Field on mixing and mastering my CD Come From Away. Dennis knows music and sound and he knows his equipment. He listened to my ideas of what I was after and made it happen and his suggestions for how to present the music were helpful in the overall sound we achieved. The whole process was convenient, smooth, trouble-free and very cost-effective.
Bob Ardern
Dennis Field is truly a good person, straight to the point and very honest. A true supporter of the local music talent. We should be very proud to have his input (Band Wars 2010)
Bill Godley
Denmark was a great time. Pro to the maxxxx. Dennis you helped bring out the best in my songs!!!!
Darren Crandall
I`ll Be Back!!
State Of Konfuzion
Denmark Productions is the one and only studio I use !!! Dennis as a producer is very professional and sound quality is amazing. Dennis has not only helped me produce songs, but he is full of wisdome and always willing to go the extra mile to help one suceed!! A relaxed atmosphere with a professional out come, what more could one want!!

Scott Asprey
Devils Elbow
Dennis, Thanks for helping us make this project a success! It's always a pleasure to work with you, a very relaxing, fun yet professional atmosphere. Thanks for all your advise as well.
Cheers, Nicole & James Shaw
Recording with Dennis at Denmark Productions was by far the best recording experience I have had. Dennis worked with us and gave us a finish product that could not be done better. And the Studio is nice too!

Matt MacDonald
"Dennis has a way of empowering every client who steps into his studio. I've continued to support Denmark for more than 3 years now because Dennis continues to support me."

Brandon Tryon (Promised Maybes)
Denmark Studios provides a one-stop professional product and experience with a personal touch, an ideal choice for an artist at any level from novice to pro!

Melanie Ross

Denmark Productions has enabled me to use better brushes to paint my sound landscape, and as a producer Dennis Field has allowed me to expand my work without losing any of my identity as an artist. Great work, Great sound, Great experience and a Good education. Keep up the good work.

A Total Stranger (Eric Young)

"Denmark Productions is a top notch facility. Dennis Field offers professional audio engineering and production skills that took my project to a much higher level."

Nic Swales

"Everybody who hears my CD are impressed with the recording quality. General response has been kind of overwhelming, so many superlatives."

Perry Chapman

We really enjoyed working with Dennis at his studio, Denmark Productions. He was very open to any ideas we had, yet made sure the music always came first, and we thank him for his professionalism and honesty. He has great gear, and at his rates give you far more choices than I ever though possible. Lots of guitars, amps, basses to get just the sounds you need.. Thanks again for a great experience

Matt Swim, member of Shattered Image

If you want to work with a pro and you take your music seriously, Dennis Field is the man! We highly recommend Denmark Productions!

Max Long, Mainstreet Exit

"Denmark Productions always have top of the line equipment, whatever your needs are Dennis Field delivers…"

Diann Gaudreau The Blue Monday Band

From Union 24. Thanks for all of your support with developing this band. I appreciate your great expertise in producing a professional demo and guiding the members of Union 24 through the recording process. I look forward to working with you again on a much larger scale and developing this band further.

Sincerely, Mark Gallagher Manager, Union 24

"Dennis Field of Denmark Productions has impeccable skill as a producer and audio engineer. His studio produces music that can make it on an international level and help artists reach their full potential. Dennis can help an artist out in so many ways. From laying the tracks, making musical arrangements, providing a full studio band and mastering, he is also a great source of information for musicians trying to make it big.

P.S. Dennis, I greatly appreciate all your help with my album!!! " Ana Vido

My experience with Denmark Productions was everything I hoped it would be and more. Dennis Field is an excellent audio engineer and I have yet to meet someone with production skills that surpass his own. However this is not what makes Denmark Productions so unique. I believe what makes this studio stand out is that you don't feel like a "client" while you are there, Denis Field makes you feel like a friend.

bret_schofield@hotmail.com

I run a small video production studio, and rely on Denmark Productions for high quality DVD reproduction. Dennis is a joy to work with. I send him my master disc by shuttle from Yarmouth, and receive the duplicate discs within a 2-day turnaround. My work is always complimented by his reproduction standards.

Sue Hutchins Chebogue Point Productions Yarmouth,

"Working at Denmark Studios with Dennis Field was Terrific! Dennis' production skills, combined with superb facilities, allowed us to create a great album! Thanks Dennis!"

Bernie Doucette

Just to let you know Dennis mixed down and mastered both my EP and my full length CD. I still receive compliments on the quality of the sound on them.

Lloyd Mac Hardy
It is with great pleasure that I write this letter on behalf of Mr. Dennis Field and Denmark Productions. I strongly feel that Dennis's knowledge of music, engineering, and production is unlike no other.
I first met Dennis when I won a singing competition by the name if Maritime Idol. My prize was to get a chance to record a 12-song album with Denmark Productions, Dennis field was engineering.
When I entered the studio I immediately felt like I was put into the right hands. This studio has all of the top of line equipment at the tips of its fingers, with someone who knows exactly how to use it. Denmark productions and Mr. Field have engineering down to artistry; with the ears of Dennis at work you know that even if you sing like a horse it's going to sound great. Dennis is an extraordinary engineer and business owner. He has been a consecutive East coast music awards
nominee for studio and studio engineer of the year as well as a consecutive Music Nova Scotia award Nominee for studio and studio engineer of the year.
Denmark Productions is a force to be recon with, musically. When you go in there with a song, one hundred percent of the time it will come out sounding better than you could have ever imagined.
The musical guidance of engineer Dennis field makes that happen.

My Qualification for judging Denmark productions extraordinary impact in the music
recording/production field is as follows. I was the winner of Maritime Idol 2009. Additionally, I would recommend Denmark Productions to anyone with a heartbeat and a voice. Denmark Productions is the most professional studio I have ever had the privilege of recording at, and I am looking forward to recording there again in the near future.
If I can provide you with any further information, please feel free to contact me.
Sincerely,
Luke L. Watters

Recorded, Mixed and Master at Denmark Productions
Produced by Dennis Field